Ayane
is a female japanese singer who is known for the opening and ending themes of various anime and games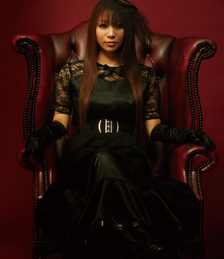 .
Ayane was born on October 9th. Her real name is Junko Hirata, and used to be in the band, platoniX.
Her first album was called ARCHIVE LOVERS, and was released in 2007.
Her most famous works are the openings to Lass' popular visual novel (And anime) 11Eyes
She has sung quite a few openings for the Higurashi games (such as Daybreak and Kizuna), including Nageki No Mori and Angelic Bright.
Ad blocker interference detected!
Wikia is a free-to-use site that makes money from advertising. We have a modified experience for viewers using ad blockers

Wikia is not accessible if you've made further modifications. Remove the custom ad blocker rule(s) and the page will load as expected.