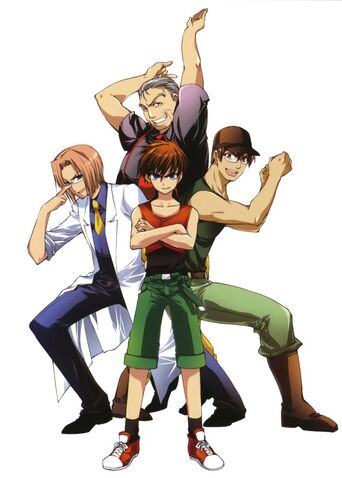 The Soul Brothers, or Four Dark Heavenly Kings, is a group that first appears in the mini-game Renapan, available as a bonus of Onikakushi-hen (removed in Mangagamer's version). At this time, the only members were Keiichi, Tomitake and Ōishi, Irie joined them later, simply because we didn't know him yet.
The members of this group are:
- Maebara "K" Keiichi
- Tomitake "Tommy" Jirō
- Irie "Iri" Kyōsuke
- Ōishi "Cloud" Kuraudo
Visual Novel
Edit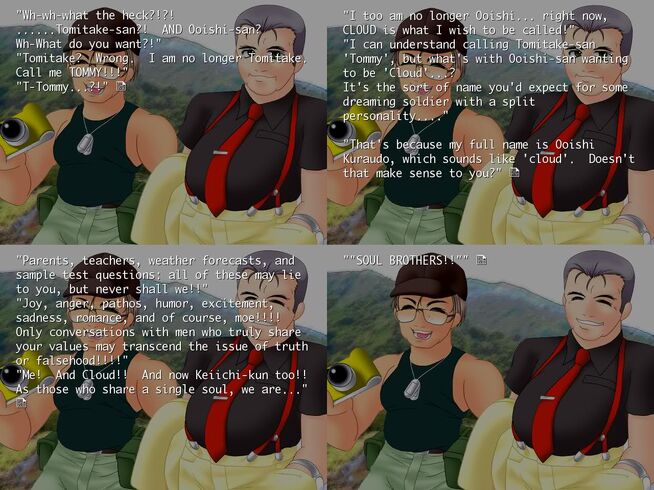 In Rei, this group wants to become more popular with girls by using sacred trunks that make anyone who wear them for three hours become popular with girls.
When they work together and united they are almost "invincible". However, they easily turn on each other due to their lust for women.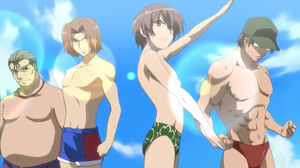 Ad blocker interference detected!
Wikia is a free-to-use site that makes money from advertising. We have a modified experience for viewers using ad blockers

Wikia is not accessible if you've made further modifications. Remove the custom ad blocker rule(s) and the page will load as expected.