Super Heroine Chronicle
超ヒロイン戦記
Information
Developers:
Banpresto, Namco Bandai
Original Release Date
February 6, 2014
Platform
PlayStation3, Playstation Vita
Genre
Simulation, RPG

Super Heroine Chronicle (超ヒロイン戦記, Sūpā Heroin Kuronikuru) is a crossover simulation RPG developed by Banpresto for PlayStation 3 and PlayStation Vita. Among heroines from other series and three original characters, it features six girls from Higurashi no Naku Koro ni: Ryūgū Rena, Sonozaki Mion, Sonozaki Shion, Hōjō Satoko, and Furude Rika.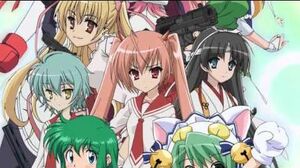 External links
Edit
Ad blocker interference detected!
Wikia is a free-to-use site that makes money from advertising. We have a modified experience for viewers using ad blockers

Wikia is not accessible if you've made further modifications. Remove the custom ad blocker rule(s) and the page will load as expected.